Department of Cognitive Science
Cognitive Science Alumni
Oksana Lyalka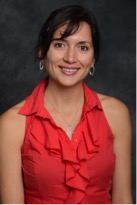 Thesis Details
Mechanisms underpinning semantic inhibition and facilitation in spoken word retrieval.
Type: PhD
Scholarship : Other
Supervisors : Professor David Howard (Newcastle University, UK) and Professor Lyndsey Nickels
Oksana is also a current member of the department. For more information on Oksana's research please visit their Department of Cognitive Science profile.